Water treatment 2030: A look into the future
Our wastewater is supposed to be clean. But hardly anyone is interested in what exactly happens; the main thing is that the result is right. And that's what HPC AG cares about – envisioning a future that is not so far away.
They have a lot to do. Germany's nearly 10,000 wastewater treatment plants clean about 10 billion cubic metres of water. The thousands of municipal wastewater disposal companies have had to adapt to a wide variety of changes in recent decades. In some regions, the population declined rapidly, while some cities grew. What the plants have in common: they all have to meet new legislative requirements and adapt to heavy rainfall – increasing with climate change.
The HPC branch in Aachen accompanies wastewater disposal companies and helps them to master their challenges. "In recent years, we have upgraded countless plants and prepared the operators for the coming times and challenges, such as new pollutants," says Olaf Kiepke, branch manager of HPC Aachen. The renovation of sewage treatment plants is no easy task – after all, municipalities do not have a "replacement sewage treatment plant" ready and waiting. The plant must remain in operation during a renovation, which is why an upgrade is like open-heart surgery. The plants are often not only renewed, but also expanded. The demands on our water purification increase with the input of pollutants and our ability to detect them.
Today, thanks to technological advances, water analysis is about 1,000 times better than it was ten years ago. Micro-pollutants, which for a long time were not measured at all and later only with great inaccuracies, can now be detected in the nanogram range thanks to the latest analytical methods.
"This means that in the coming years, the focus will shift more and more to these micro-pollutants in Germany," says Kiepke. However, the fact that these substances are becoming more important is not only due to better analytical methods and increasing public awareness, but also due to our ageing society and the increasing consumption of pharmaceuticals. Many of the substances enter sewage treatment plants via human excretions and are sometimes hardly broken down by biological processes. Often they have been deliberately designed not to degrade. The agent used in X-rays, carbamazepine, for example, is not supposed to be absorbed by the human body for the sake of functionality. And so now amidotrizoic acid can be detected in rivers.
Among micro-pollutants, endocrine disruptors, substances that interfere with the hormone system, are particularly well known. They are what can make fish infertile or impair the sexual maturation in amphibians. Endocrine disruptors are mainly used in synthetic materials such as solvents, plastic products or pesticides. Antibiotic-resistant germs, which largely originate from factory farming, have also achieved a sad notoriety in the public eye.
All good things come in fours: the fourth treatment stage is coming
To remove these micro-pollutants from wastewater, treatment plants in Germany will integrate a fourth treatment stage – to a large extent by 2030. Different technologies are available, such as ozonation, membrane or activated carbon filtration.
"None of these technologies will dominate in general. They will be used on a case-specific basis. Ultrafiltration membranes, for example, help with germs and viruses, but not with micro-pollutants. So they will hardly be installed as standard. Ozone, on the other hand, is a kind of all-round attack on many micro-pollutants. However, the reactive molecule can also form unwanted by-products." Activated carbon exhausts itself over time and must be regenerated or continuously dosed with powdered carbon.
Wastewater plants as energy producers
Wastewater treatment plants primarily consume energy, but now they are increasingly producing it as well by producing gas from sewage sludge through controlled fouling.
In combination with wind and photovoltaics, some plants are now even self-sufficient in energy. Research is also being conducted into whether monomers can be produced from sewage sludge for the manufacture of bio-polymers or ethanol. This research is still in its infancy and it is unlikely that there will be a technical breakthrough and large-scale deployment of these technologies by 2030.
Phosphorus, a finite resource
The situation is quite different when it comes to the production, or rather the recovery, of phosphorus. Besides nitrogen, this substance is used for fertiliser production – and is increasingly in short supply. Phosphorus is obtained from minerals such as apatite. Many studies assume that these raw material reserves will be exhausted in a few decades. So there are good reasons to recover the phosphorus that is dissolved in our wastewater.
According to the German Federal Environment Agency, this could save about half of the annual phosphorus mineral imports. Nuremberg and Offenburg are setting a good example in their phosphate recovery – and many cities and municipalities are following suit. According to legal regulations, from 2029 at the latest, the phosphorus contained in large municipal sewage treatment plants must be recovered from the sewage sludge.
The German sewage system? Not quite tight!
According to the German Federal Environment Agency, a quarter of the water in our sewage treatment plants is groundwater and leachate (i.e. water that has percolated through a solid and leached out some of the constituents). It enters our sewers through leaks and makes wastewater treatment more expensive, as more water thus reaches the treatment plants. In addition, heavy rain, groundwater and seepage cause sewer systems to overflow more frequently. This causes pollutants to enter our water bodies and groundwater. This is where countermeasures must be taken in the coming years – through renewed pipelines and rainwater management. "Here, too, we support the municipalities.
For example, we draw up plans for general drainage, create maps for heavy rain hazards or calculate pollution loads," says Olaf Kiepke. Digital tools have always helped Kiepke and his team with calculations and forecasts. The sewage treatment plants themselves are also being equipped with tools for digitalisation. Olaf Kiepke takes a sober view of developments: "Many solutions are quite hyped, such as the internet-of-things. Today, sewage treatment plants are already automated to a large extent. They no longer have to be monitored in a three-shift system. The new technologies will be more decisive in the face of micro-pollutants. We look forward to supporting our customers in their wastewater management in the years to come!"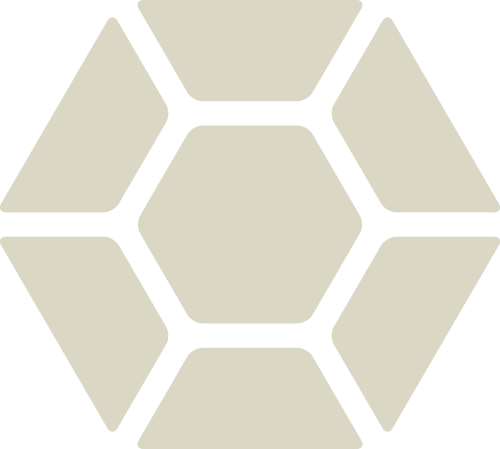 This HPC success story can be assigned to the following areas
Land Recycling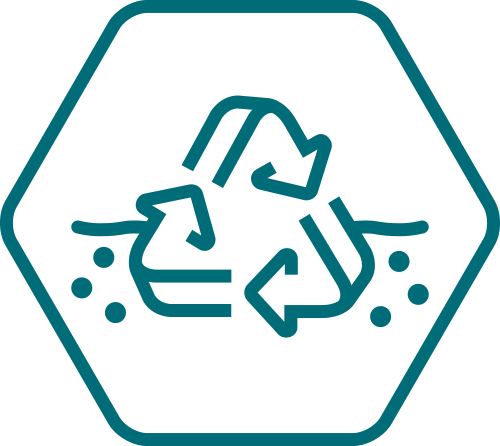 Environmental Consulting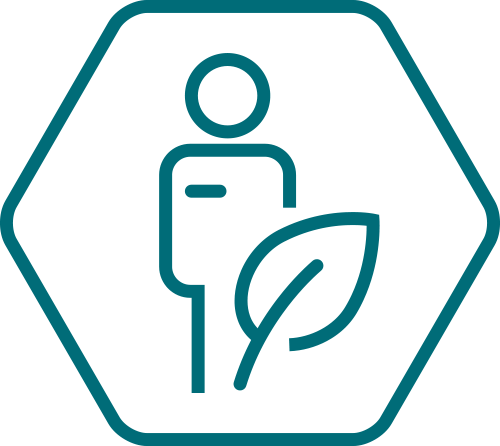 Infrastructure Planning